The children at Long Crendon Primary School are gearing up to take part in Leaders Award 2020, a competition that asks pupils "if you were an engineer, what would you do?" To be in with a chance of winning a trophy, the children need to come up with interesting ideas for new inventions. To help spur their imaginations, Lucy Electric Thame's Nick Sawyer (Design Engineer) and Elaine Pickup (Technical Support Engineer) stopped by for an interactive session.
As part of an annual programme designed and managed by Primary Engineer, Nick and Elaine were interviewed by the pupils about what it's like to be an engineer and what's involved. Not only did they answer the children's questions, but they also carried out a practical exercise which involved the creation of dancing robots.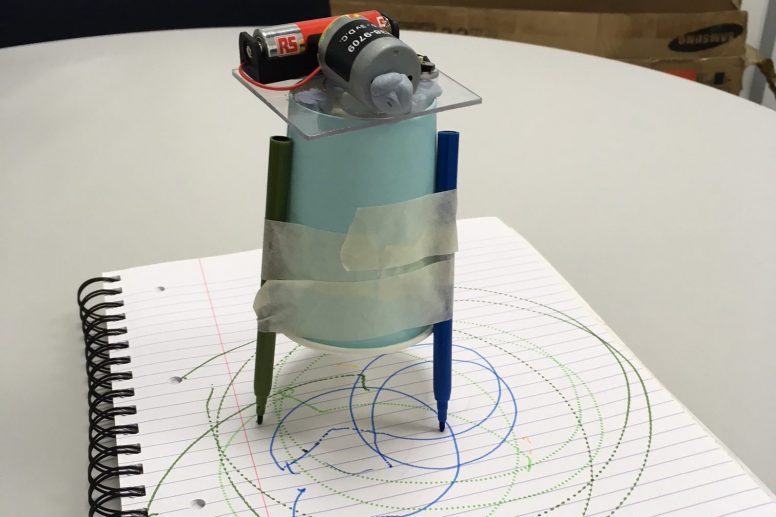 The students built dancing robots out of paper cups, felt tip pens, masking tape and a small motor. They then stood back and watched as their robots danced in circles, creating colourful patterns with their felt tip feet.
Nick and Elaine were pleased with how the day went, and so was the school. Long Crendon Primary School's Head Teacher said: "I've spoken to the teachers and they thought it went great. The children have told me all about what they did during the session; they really enjoyed the activity so thank you very much. It has certainly inspired them".
After successfully opening the children's minds to the endless possibilities that engineering provides, we look forward to seeing what they come up with!