Lucy Electric Continues to Build Educational Foundations in Gujarat Primary Schools
Last month, senior managers from Lucy Electric Manufacturing Technologies (LEMT) India, led by Jonathan Finch-Dick, embarked on a visit to Kota Maida and Gopipura schools in Gujarat State. The visit was part of LEMT's ongoing corporate social responsibility (CSR) community investment programs, supporting social advancement in deprived local populations.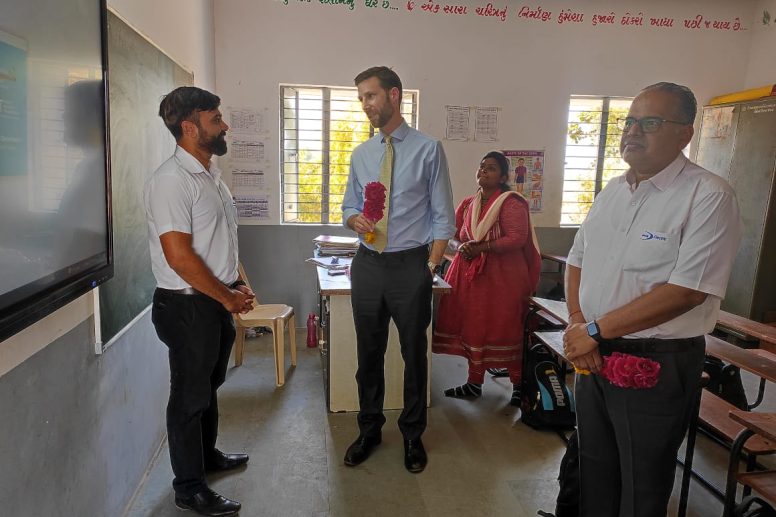 Kota Maida school was reconstructed by LEMT in 2018, while renovations at Gopipura were completed just last year. These projects stand as testaments to LEMT's dedication to making a positive impact on the communities it serves.
Upon arriving at Kota Maida, the LEMT team were warmly received by the headteacher and the children with flower bouquets and open arms. The new school building has allowed for the expansion of the year groups being taught, enabling the enrollment of 95 students ranging in age from three to ten years. Witnessing the children thrive in their new environment receiving a quality education that will enhance their future prospects in life was truly inspiring. The new playground is also appreciated, providing a safe space for the children to play and enjoy their break times. Plans are now underway to assist the school in constructing a new kitchen, further enhancing the educational experience.
At Gopipura school, a similar warm welcome awaited the LEMT team. The principal led them on a tour of the school, where the students greeted Jonathan with a resounding "Good Morning!" The school's enrollment has seen a significant increase from ten to nearly 40 students since the completion of the classroom construction. LEMT is now exploring the possibility of assisting the school in adding a new playground, further enriching the learning environment for the young students.
Expressing his appreciation, Jonathan commended LEMT for its dedication to making a positive social impact and emphasized the importance of education alongside business. He stated, "Business is important, but for me, education is equally important."
LEMT's commitment to providing quality education and supporting the growth of local communities is truly commendable. Through their CSR initiatives, they have shown that businesses have a vital role to play in shaping the future by investing in education. Lucy Electric Manufacturing Technologies continues to be a beacon of hope, paving the way for a brighter future for the children of Gujarat's primary schools.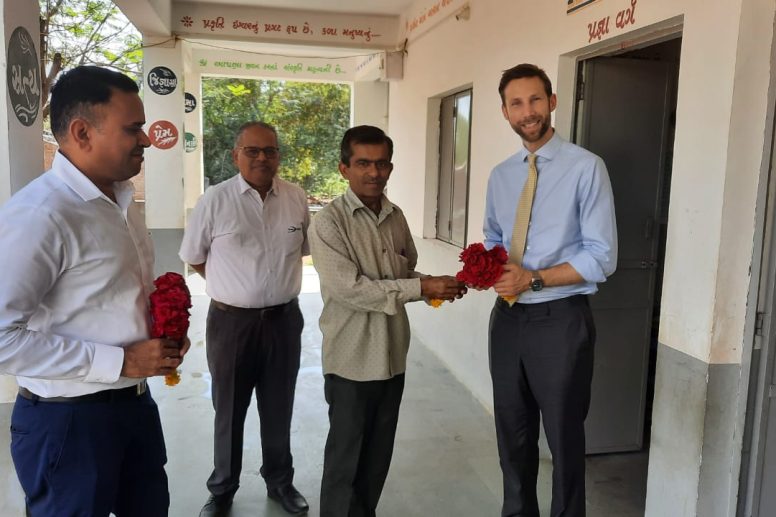 For more news stories, please click here.