Lucy Electric Brazil (LEBR) was appointed by the São Paulo Wastewater Treatment Plant (Sabesp) to provide specialist support in the design, manufacture and implementation of a new compact modular power substation (e-house) at Barueri, the largest wastewater treatment plant in Latin America.
LEBR won a highly competitive bid to replace Sabesp's aging outdoor Air Insulated Switchgear (AIS), triumphing over other big industry players thanks to the team's technical and commercial expertise.
Designed and developed at Lucy Electric's Araucária factory in southern Brazil, the walk-in modular enclosure, which houses medium voltage switchgear, was delivered and installed in August 2019.
Challenge
Sabesp was experiencing issues with its previous outdoor AIS because the product was nearing its end of life. This resulted in increased maintenance requirements and operational issues which threatened to cause major service disruptions to eleven cities and over 5.9 million people. The scale of any potential service problem was therefore huge. Given that the equipment was situated outdoors, product security and the possibility of vandalism was also a key concern.
The client was on the lookout for a reliable control and protection switchgear solution which could be easily maintained and provide peace of mind in terms of security and longevity.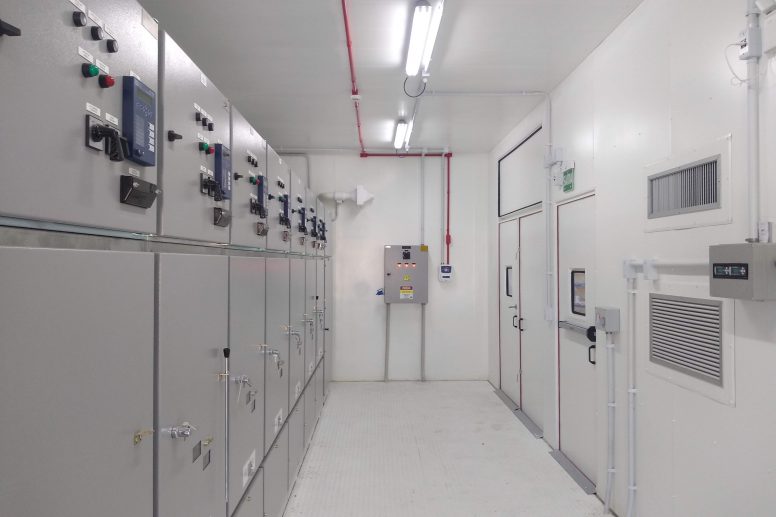 Solution
The team built and installed a bespoke substation (e-house) to meet Sabesp's specific requirements and address any issues the client had with its previous AIS. To deliver on Sabesp's requirement for a highly reliable switchgear service, LEBR provided containerised substation control and protection panels for the 138 kV substation. This protected the equipment from outside elements, reduced the need for frequent maintenance and only enabled access to authorised personal, thus increasing service reliability.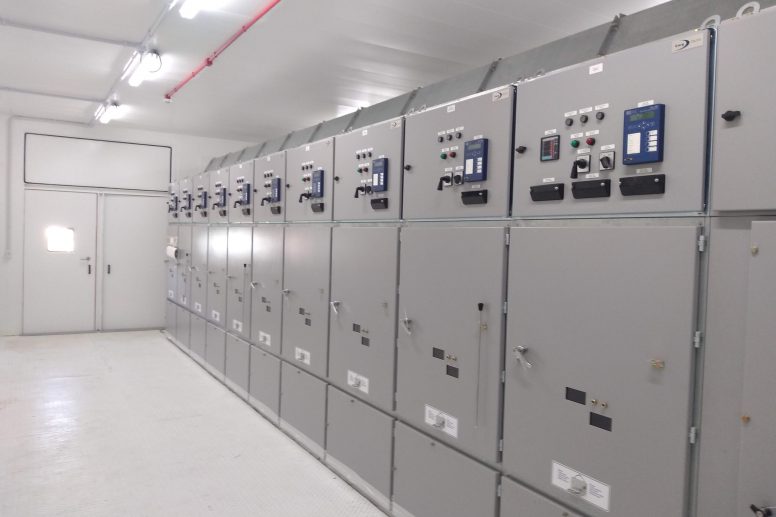 Outcome
Thanks to LEBR's involvement in this project, the client has seen some vast automation and security improvements. Lucy Electric completed commissioning at the end of October and since then the plant has benefitted from the advanced features that its new substation has to offer – a big upgrade from its old manual substation.
Sabesp has praised LEBR for a job well done, stating that Lucy Electric had "exceeded expectations". Sabesp Engineer, Amarildo dos Santos, said:
we would like to thank Lucy Electric for its commitment to the project and for delivering excellent results from design and manufacturing to commissioning and field service. We would especially like to thank Mr Flávio Alves for supporting and monitoring the assembly, testing and delivery of equipment and systems to the Sabesp team – he did a great job!
Lucy Electric's Project Manager, Robinson Brasil, commented on LEBR's strong working relationship with the client and the team's positive approach. He said:
everyone really pulled together from day one, which was crucial to the success of this project. Although we did encounter some obstacles during the installation and commissioning phase, we were able to overcome any potential stumbling blocks by remaining open, honest and flexible in our approach, and by collaborating extensively with everybody involved in the project to reach satisfactory conclusions.
Watch the video
For an overview of this project, click below to watch the video on YouTube.