Our heritage is one of innovation and bold decisions. We have achieved growth and diversification by believing in our people, investing in new products, taking brave decisions and building trusted relationships. We believe this is a strong foundation for a bright future.
It is believed that Lucy Group's origins reach back to 1760 but the company has been in existence since 1812, when William Carter opened an ironmongery shop on the High Street in Oxford. In 1825, the business moved to a new brass and iron foundry in Jericho, Oxford, a site which later became known as the Eagle Works and is still the headquarters of Lucy Group today. For more information on our heritage, see our timeline below.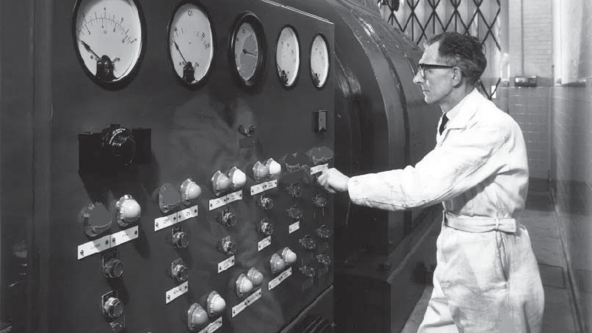 //= $url; ?> //= $srcset; ?>
2019
The opening of the new Lucy technical facility in Vadodara, India
2018
Acquisition of Lucy Arteche Equipamentos Eletricos Ltda in Brazil
2015
W Lucy & Co acquires Crompton Greaves (CG) equity interests in CG Lucy Switchgear Ltd to become Lucy Electric India. W Lucy & Co Ltd announce acquisition of the GridKey business from Selex ES Ltd
2014
Lucy Switchgear re-brands to Lucy Electric and opens new office and factory in Thailand
2013
Acquisition of Truscanian Ltd, an aluminium and bronze casting business; Lucy Castings formed combining Truscanian Ltd and Sandawana Castings Ltd
2012
Lucy Switchgear opens in China
2011
Zodion Limited net assets were acquired and integrated with Lucy Lighting to become Lucy Zodion Ltd
2008
Redevelopment of the former Eagle Works site complete; Lucy Real Estate business unit established to combine Lucy Properties, Lucy Development and Lucy Block Management
2005
Lucy Switchgear moves to Thame and all manufacturing ends at Eagle Works. A third factory opens in Dubai for ring main units and SF6 switchgear
2003
Development agreement for Eagle Works signed with Berkeley Homes
2001
Major business reorganisation takes place to modernise and expand the Lucy Group
1997
Lucy Switchgear opens first manufacturing unit in United Arab Emirates
1996
Acquisition of Power Isolators Ltd & Power Connectors Ltd in Banbury
1994
CG Lucy Switchgear Ltd joint venture established with Grants Greaves
1990
Richard Dick takes over as Chairman
1989
Acquisition of Sandawana Castings in Witney
1968
Gordon Dick recruits Ralph Holland to run sales and marketing
1966
Last freeholds for Eagle Works acquired
1959
WL Shareholding Co Ltd incorporated, stabilising independent ownership
1950
Gordon Dick succeeds as Chairman
1930
Gordon Dick joins Lucy's and together with Chief Engineer L.P. Lockwood undertakes a major redesign programme
1925
John Reid Dick becomes Chairman
1911
Lucy's acknowledges future lies in the electrical business by joining BEAMA
1905
William Madgen appoints John Reid Dick as Managing Director
1899
Charles Kelley sells shares to William Madgen.
1897
Charles Kelley takes over and forms W Lucy & Co Ltd
1873
Business bought by James Kelley
1864
Business changes name to Grafton & Lucy
1838
Business (now owned by Charles Grafton) renamed Eagle Ironworks
1825
Carter opens the Jericho Iron and Brass Foundry in Walton Well Road
1812
William Carter opens ironmongery business on Oxford High Street